Take some time now that it's March to make sure you know your stuff.
The Winner's Circle
Gerret Van Lancker
It's a beautiful thing when poker can show us how we are all more alike than we are different. In a recent New York Times Sunday Review opinion piece, Bruce Holbertdescribed his experience in a Las Vegas poker room with a group of veterans.
Off the heels of a successful stop at Aspers Casino in East London, the Cash Game Festivalis about to embark on its second stop of the year to Casino Perla in Slovenia.
The Supreme Court of the United Kingdom granted Phil Ivey permission to appeal the order made by the Court of Appeal in November 2016 regarding a dispute with Crockfords Casino in London.
Making a living playing poker is tough. Here's Part 1 of the Road Warrior series. Part 2 looks at poker players and how they make ends meet, drive for Uber and, when all else fails, work at CVS instead.
GladeMellor1 does what all rec players wish we could do: Hit the tables after a long day of work.
Robbie Strazynski, founder of Cardplayer Lifestyle, is calling out poker pros while making his own loops around the track for charity.
Aprirose Investorsare seeking offers in the region of £70 million for the iconic Grosvenor Victoria Casino on Edgware Road, London.
An early attempt to explain game theory to a wide audience promoted poker as more than just a game.
Tommy Angelo's newest book, Painless Poker,entertains while providing valuable poker insights.
Jens "@realjeans89" Kyllönenquits poker to study finance.
Bryn Kenney (2017 POY) and David Peters (overall) remain atop the GPI rankings this week.
Billionaire Carl Icahnreached an agreement to sell the now-closed Taj Mahal Casino to a group of investors led by Florida-based Hard Rock International (HRI) for a reported $300 million.
The World Series of Poker Circuit returns to the King's Casino in Rozvadov, Czech Republic March 23 through April 10 and will give poker players around the world the chance to win one of 14 coveted gold rings awarded to WSOPC champions.
We found a $1.5 million guaranteed XL Inferno Main Event tournament in the 888poker lobby.
A recent report revealed that a regulated online gambling market in Pennsylvania could generate $364 million in revenue by 2022.
Maybe the latest online poker bill is the blank slate California needs.
An island in the Atlantic with no gambling history is considering opening a casino — and soon. Legendary sports bettor Billy Walters fails to get insider trading charges against him dismissed. More in Inside Gaming.
Huge starting stack, small buy-in and a flexible schedule. What more could you ask for? PokerStars announces new tournament series.
This week, Michigan introduced The Lawful Internet Gaming Act, that, if passed, would regulate many forms of online gaming including online poker
Take Matters Into Your Own Hands
Can a bet be for value *and* a bluff at the same time? Why yes, yes it can.
Don't let yourself feel "stuck" in a cash game and unable to leave, advises Daniel Negreanu.
Recognize your own habits and behaviors and learn to avoid letting observant opponents exploit you.
Your win and a personality video could get you the €12,500 buy-in to this PokerStars Cash Challenge.
Betting your draws — especially in multi-way situations — can build pots should you hit your hand.
King's Casinowill award 80 seats to the PokerStars Festival Rozvadov Main Event during the festival March 2-13 with qualifiers.
Learn how to make "in game" adjustments in poker and avoid falling into exploitable patterns of play.
This Sunday: Get in on a freeroll with 3,000 opening chips and blinds increasing every 10 minutes.
Prizes of up to $100,000 await 888poker players heading to Jackpotland.
Those who play the same percentage of hands from any position might be called "position-dumb."
After calling a reraise, Mo Nuwwarah flops trips and goes for value in this RunGood Main Event hand. How would you have played this hand?
Claim a $2,500 bonus and play in a $5,000 guaranteed freeroll at TigerGaming.
Like Nike, sometimes you just have to do it. Start exploring Global Poker by creating an account.
Check Tape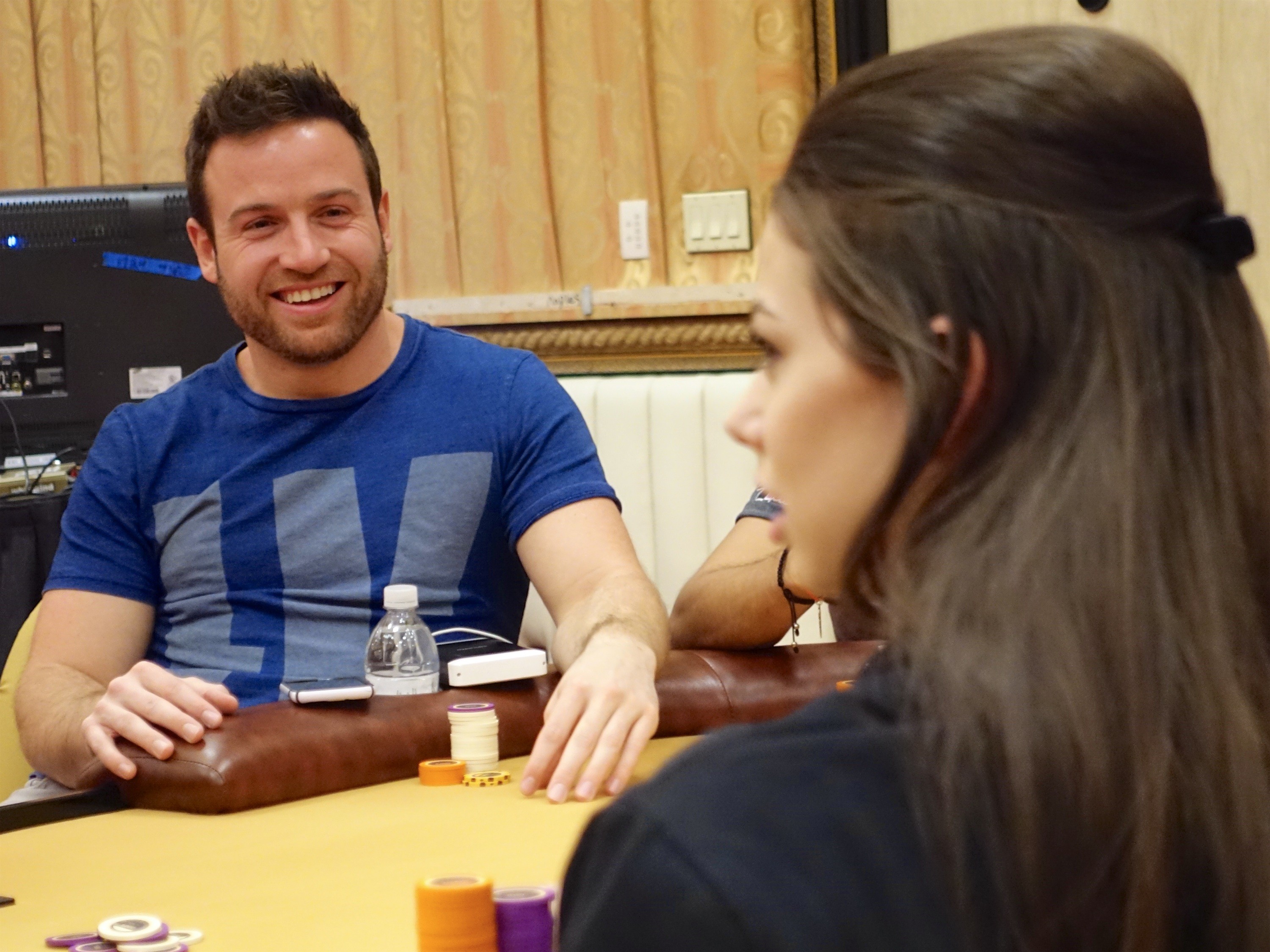 Dan O'Brienjoins Sarah Herring and Matthew Parvis on the PokerNews Podcast, discussing health, poker circuit travel and snowboarding.
Everyone makes mistakes. Even the pros. Here are five memorable mistakes, courtesy of PokerStars, that remind us that we're all human.
Two minutes of random questions with Kelly Winterhalterleads to questions like, "What's your go-to breakfast?"
Throwback:Phil Ivey opens up after winning two bracelets in 2009.
Have you ever wanted to write your own articles about poker? Maybe you've got some experiences or opinions about poker that you'd like to share. PokerNews is proud to launch The PN Blog where you can have a platform to make your voice heard. Learn more here.